Founded in 1951, The Joint Commission (TJC) is an independent, non-profit organization which sets performance standards for evaluating healthcare organizations with the goal of improving healthcare quality.
TJC survey team members perform an inspection of a participating facility and interview its staff. Upon verification that it is meeting the standards for quality and safety practice, the organization earns The Gold Seal of Approval (registered trademark).
Such verification of standards helps the public in their search for value and excellence in care and patient safety, whether from a hospital or behavioral healthcare provider.
La Hacienda Treatment Center most recently earned the Joint Commission Gold Seal of Approval in 2021.
Program Areas Covered
Nine areas of healthcare are covered under TJC's accreditation program:
Assisted Living Communities
Hospitals
Critical Access Hospitals
Home Care Practitioners
Nursing Care Centers
Behavioral Healthcare and Human Services (includes La Hacienda)
Ambulatory Care
Pharmacy
Laboratory Services (surveyed every two years)
Why TJC Accreditation is Important to La Hacienda
Joint Commission accreditation is evidence that La Hacienda Treatment Center has a commitment to provide the highest quality patient care. This is important to both potential patients and other accredited healthcare organizations, especially insurance providers. In some areas, accreditation is a prerequisite to eligibility for insurance reimbursement.
While La Hacienda does not accept Medicare or Medicaid, the Joint Commission's credentialing process is necessary for some healthcare organizations to be able to participate in Medicare and Medicaid programs.
Regulatory compliance is another reason for TJC reviews. The Texas Health and Human Services Commission, which licenses La Hacienda Treatment Center, may accept TJC accreditation in lieu of conducting its own on-site survey.
Efforts to Improve Patient Safety
Excellence in patient safety is a primary concern of The Joint Commission. Its constant efforts help to ensure that an agency which it reviews provides patient care that results in no harm .
Joint Commission resources on patient safety include its award-winning Speak Up program which has been used in more than 40 countries.
The National Patient Safety Goals were established in 2002 to help accredited organizations address specific areas of concern regarding patient safety.
One of the key goals focuses on efforts to enhance communication between healthcare providers and patients as part of its plan to improve patient safety.
Evaluating Healthcare Organizations
The Joint Commission requires that behavioral healthcare organizations such as La Hacienda Treatment Center measure and analyze patient outcomes. This analysis helps improve quality of care, treatment and services provided.
An added value of these analyzed results is that they help assure potential patients of an organization's reliability when it comes to helping patients achieve recovery.
TJC maintains an online list of tools and websites to help providers evaluate their efforts. In addition, the commission solicits new applications from developers. It also provides information on training events and other resources including free webinars.
Accountability and Review
La Hacienda Treatment Center similar to a hospital's credentialing or surgery center that does daily surgical procedures and handles pain management will go through a rigorous credentialing and privileging process for the facility and attending doctors.
Hospitals and facilities providing services must have in place policies and procedures for infection control. A three year license verification and review will occur to insure standards are kept.
Preparation for TJC Surveys
While the exact timing of the survey is not announced in advance, The Joint Commission provides tools and information for providers on how to prepare for the visits.
This includes a Behavioral Healthcare Guide to Accreditation and a readiness checklist. Healthcare providers also have access to both print and electronic versions of the Comprehensive Accreditation Manuals, which outline expectations and standards for 15 areas of patient care.
The commission recommends that healthcare organizations perform pre-survey reviews to see where they are not meeting standards or not providing safe environments, conduct a mock survey with staff, and develop timetables for compliance with standards in areas that are deficient.
Joint Commission Credentialing and Privileging Tracer Methodology
Tracer methodology, a main part of TJC's survey process, uses the healthcare organization's data to follow the treatment or services for several patients through the organization's healthcare delivery process.
Tracers allow surveyors to identify performance issues in one or more steps of the process or interfaces between processes.
TJC Survey Teams are Trained Professionals
Joint Commission behavioral healthcare field survey teams are composed of professionals from within the industry who are employed by the commission. They include psychologists, social workers, behavioral healthcare nurses and administrators.
Survey team members are familiar with Joint Commission standards and issues facing the many organizations surveyed and have the expertise to suggest effective solutions for safety and quality problems.
Surveyors receive both initial training in review procedures and annual continued training. Each conducts an average of 16 site visits to hospitals and other healthcare organizations annually.
Types of Tracers Used
The Joint Commission uses three types of tracers during a survey. They are:
Individual tracer: These trace a patient's care experiences while receiving treatment. It helps analyze the provider's system of providing care or services. Patients selected are likely those whose age, diagnosis, or type of services received may result in the best in-depth evaluation of processes and practices.
System tracer: This tracer evaluates the process and the coordination and communication between disciplines and departments. System tracers review infection control, medication management, and data management.
Accreditation program-specific tracers: These tracers identify risk points and safety concerns. They focus on issues about the provider—such as clinical services and high-risk, high-volume patient populations.
TJC on Verification of Practitioners
The Joint Commission requires that organizations obtain primary source verification of the identity of an applicant by viewing one of the following forms of documentation:
A current ID card with photo
A state or federal agency identification with photo (for example, a driver's license or passport)
What is an Ongoing Professional Practice Evaluation?
Ongoing Professional Practice Evaluation (OPPE) identifies professional practice movements that may impact care quality and safety. All practitioners granted privileges via the Joint Commission's Medical Staff requirements are covered by the OPPE.
A well-designed process supports early detection of and response to performance issues that may negatively affect patient outcomes.
OPPE goals include:
A data-driven process to identify how well a program is working
Establishing an objective, data-driven base for deciding if privileges should be re-granted
What is a Focused Professional Practice Evaluation?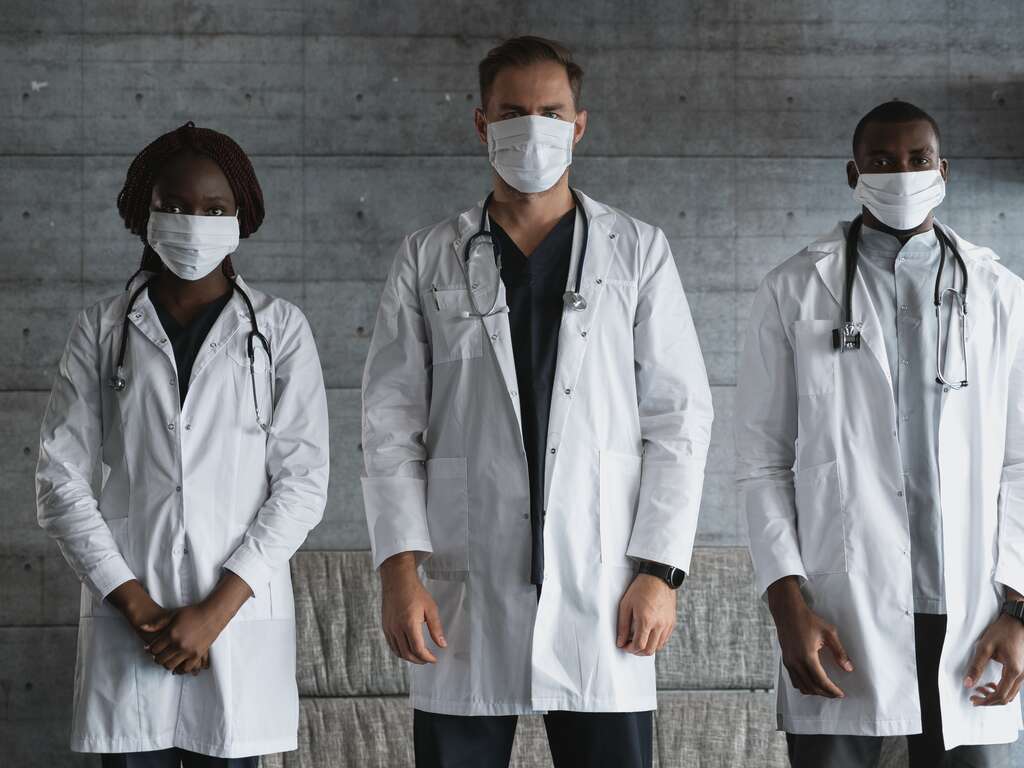 Through the Focused Professional Practice Evaluation (FPPE), the medical staff evaluates the privilege-specific capability of a practitioner who lacks documented evidence of ably performing the applied for privilege(s) with a healthcare organization.
A period of FPPE is required for the privileging process for all new personnel holding privileges, including privileges for new applicants and newly requested privileges for existing practitioners. No exemption is available based on board certification, verified experience, or standing.
Licensed Physician and Nursing Care
An important plus to detoxification and care at La Hacienda Treatment Center is that we have an excellent on-site healthcare team which provides a systematic approach to effective and compassionate around-the-clock patient care including implementation of the patient's treatment plan.
Primary Healthcare Provider
As authorized by state law, primary healthcare provider are physicians (Medical Doctor or Doctor of Osteopathic Medicine), nurse practitioners, clinical nurse specialists or physician assistants, who provide, coordinate, or help a patient access healthcare services that vary widely.
Texas Board of Nursing Scope of Practice
The legal scope of practices for professional registered nurses (RNs) guidelines for nursing education in Texas are defined in the Nursing Practice Act (NPA). The Board of Nursing was created by the NPA, which was first passed by the legislature in 1909. It reviews and grants credentials to professional nurses in the state.
Difference Between Doctor and Nurse
A doctor attends medical school and completes a residency before receiving certification, a process that also includes earning a bachelor's degree and a master's degree. A nurse can achieve licensing after two years of post-secondary education with an associate degree or four years with a bachelor's degree.