Successful Treatment of Alcoholism
What is Chemical Dependency?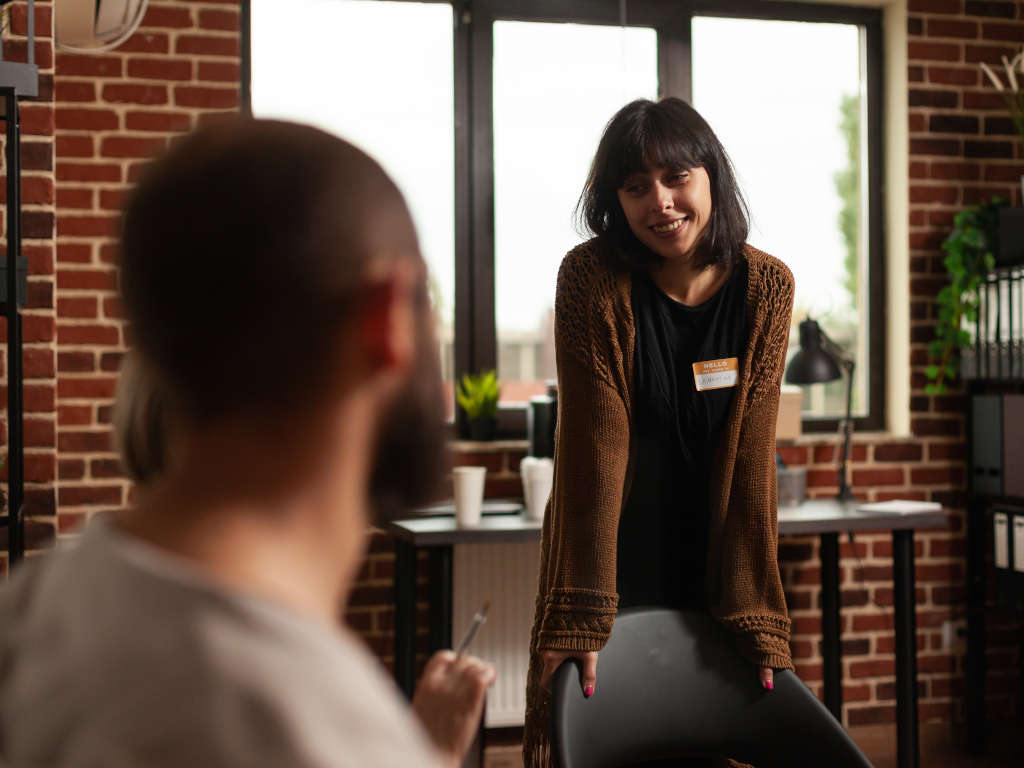 Chemical dependency is the physical and/or mental addiction to mind-altering substances, such as drugs or alcohol.
According to the American Psychiatric Association's Diagnostic and Statistical Manual, a person is dependent if three or more of the following are present within a year:
Tolerance for a substance
Withdrawal symptoms while still taking the substance
Taking the substance in larger amounts or over a longer period than intended
A persistent desire or unsuccessful efforts to control chemical dependence
Significant amount of time spent to obtain or use the substance, or to recover from its effects
Missing important social, work, or fun activities because of substance use
Continued substance use despite awareness of physical or psychological problems that it caused or exacerbated
Chemical Dependency Treatment at La Hacienda
Successful treatment of alcoholism and other drug addictions at La Hacienda Treatment Center is rooted in the immersion of a 12-Step Program and solid counseling administered by a competent and empathetic staff.
At La Hacienda, we believe that for an individual with alcohol or drug addiction problems to find sobriety the following must be achieved:
Correction of distorted thinking and breakdown of the denial system
Recognition of the need for change; acceptance of the tools for change
Motivation to utilize these tools daily
To attain this end, La Hacienda's core recovery program provides a number of therapeutic modalities to both educate the patient and to allow the processing of painful feelings in a nurturing environment.
Treatment modalities include:
Individual counseling
Group counseling
Didactic groups
Therapeutic activities Including a ROPES course
Big Book Studies
Family program
On- and off-campus 12-Step meetings
Interactive therapeutic milieu
If you or someone you love needs help with chemical dependency, call one of our on-campus admission specialists at (800) 749-6160 and start the journey to a new life.
Chemical Dependency Counselor
A licensed chemical dependency counselor provides therapeutic services involving the application of chemical dependency principles, methods and procedures as outlined by the profession's ethical standards and its knowledge, skills, and abilities.
Drug Abuse and Substance Abuse Treatment
Treatment for chemical dependency starts with detoxification, best done under medical supervision. That is followed by clinical treatment in individual and group settings to aid the patient to identify the physical symptoms of withdrawal and the social, physical, and mental issues which supported their addiction. Finally, the patient receives guidance in how to succeed in recovery.
Chemical Dependency Further Defined
Chemical dependency is the physical and/or mental addiction to a mind-altering substance, such as drugs or alcohol. Dependency on chemicals such as prescription drugs or alcohol follows repeated use. The body's tolerance to the drug increases, necessitating larger amounts to achieve the same effect. Anxiety pills, pain pills or cigarettes (nicotine) can cause it as well as illegal substances.
Chemical Dependency Evaluation
When entering a treatment program, the medical and clinical staff thoroughly evaluate the patient's condition, history, involvement with other drugs, psychological problems, and other aspects. This allows the treatment team to provide the person with an individualized treatment program leading to a life that is not chemically dependent.
Chemical Dependence is a Common Problem
Substance use disorder, another name for chemical dependency, is widespread, often co-occurs with a variety of other mental health issues, and often goes untreated, according to a survey of American adults reported by an agency of the National Institutes of Health.
The study, funded by the National Institute on Alcohol Abuse and Alcoholism, found that about 4 percent of Americans suffered from a substance use disorder (SUD) each year and about 10 percent have had an SUD at some time in their lives.
Behavioral Health Treatment for Substance Abuse
Behavioral health treatments help people with substance use disorders or mental illnesses recover and lead productive lives. They involve counseling and specialized psychotherapies that seek to change behaviors, thoughts, emotions, and how people see and understand situations.
No single treatment for substance use disorders works best for all people. Therapy must address each person's needs and symptoms.
Trained and licensed medical and clinical professionals thoroughly evaluate the patient's physical status and other symptoms, then make a diagnosis and prepare an effective treatment plan.
Getting Help for Drug or Alcohol Abuse
Prompt treatment of a physical dependence on drugs or alcohol is best.
Some people put off getting help for their substance use disorder, citing family issues, job responsibilities, or personal relationships. What they are missing is the fact that substance abuse is steadily damaging their bodies and that recovery is more difficult as they age.
While waiting for "a better time," a person hooked on dangerous illegal substances, such as heroin, are in danger of an overdose or taking tainted drugs which may cause irreparable physical harm or even death. Even legal substances can be fatal if abused.
Successful Treatment for Drug or Alcohol Abuse
Evidence-based successful treatment programs are available for persons suffering from alcohol and drug abuse. These therapies, shown through research to have positive outcomes, help patients to experience withdrawal symptoms, to quit continued substance use, to acquire the tools and knowledge to avoid future dependency and enter a lasting recovery.