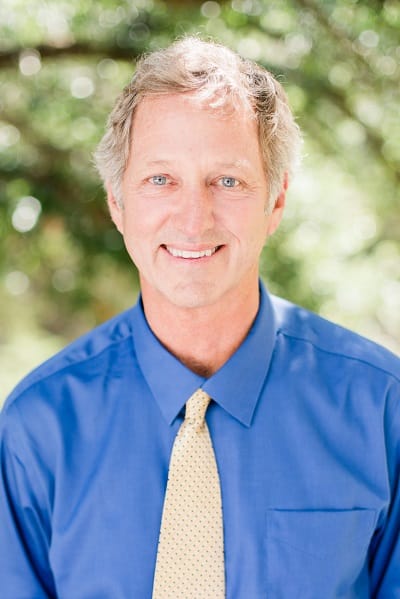 Medical Director Dr. James Boone, M.D., has a passion for helping persons with substance use disorders experience the fullness of a drug- and alcohol-free life through an active 12 Step recovery.
He leads a team of physicians and nurse practitioners that performs a unique function for a treatment center.
Their sole function is to serve the patients of La Hacienda Treatment Center. Their offices are on the 40-acre campus. Each patient is seen by one of the staff every day that they are under treatment.
All the physicians are board-certified for their primary field and for addiction medicine.
Reinforce a Strong Message to Patients
By design, the medical team spends most of its time engaging with patients. The daily sessions allow a close look at medical issues and provide for observation of overall health.
"Since we are also addiction trained, we examine the different nuances of mind, body, and spirit," says James.
The doctors also confer with the counselors, so they have an even broader understanding of the patients' progress and what they need to know.
"People need to hear things multiple times. When a message is heard from different levels—alumni, counselor, physician and they are all on the same page–it is reinforced and strengthened."
Addiction is a Disease and Recovery is Possible
There are two primary messages James tries to get across to patients:
To recognize the disease model of addiction and remove some of the shame associated with it.
To realize they can recover. "It's not a constant battle to not drink or do drugs. They can be happy and content, and be healthy emotionally and spiritually."
He emphasizes these points both one-on-one and during group sessions.
Followed the Family Medical Tradition
Despite an inclination to become a marine biologist, James followed the family tradition and entered medicine. His father, three older brothers, two uncles, and multiple cousins were doctors. One sister is a nurse.
"I've been around medicine my whole life. I first wanted to do something different, but I noticed that they all enjoyed taking care of people and decided to become a doctor."
He graduated with honors in 1984 from Southwestern Medical School in Dallas and did his internal medicine internship and residency at Baylor University Medical Center. He earned his board certification in internal medicine in 1987 and started a private practice in Pasadena, Texas.
Working in Addiction Treatment Was a Positive Surprise
His older brother Dr. Dan Boone started working at La Hacienda Treatment Center in 2002. Realizing he needed assistance, he asked brother James to come work with him. The younger Boone had doubts.
"It's not like you think it is," Dan told him, explaining that negative behavior was part of the disease, not the person. "Just come help me some weekends."
"He talked me into it. I saw a bunch of pleasant people, and it was not at all what I expected," says James.
He took a month off from his internal medicine practice to work with his brother. "I like to teach, and there were teaching opportunities here with both patients and families. I thought and prayed about it and joined the team in November 2004.
James trained in addiction medicine and was board certified in the field in 2007. He is also a member of the American Society of Addiction Medicine.
Born in Africa and a Loving Husband and Father
James was born in Dar es Salaam, Tanzania, son of the first Baptist missionary sent into Uganda to do medical mission work for people who had no medical care. As a youth, his family would spend three years in Africa, then one year in Texas, where his paternal relatives live. He graduated from high school in Kenya.
James and his wife Ruth have six children and 15 grandchildren. He is active in his church and an avid fisherman/outdoorsman.
For almost three decades, with his sons and a friend, he has competed in a fishing tournament out of Port Mansfield, Texas. As a team, they have the best record for the tournament with seven victories.
Loves Wide-Open Spaces
When he is not working, you might find James on his flats boat miles out in the Gulf of Mexico. The boat is designed for shallow-water back bays, but he loves the deep water.
"I love the ocean. I love the reminder of how small and not in control we are."
"Many people fear loss of control, but I don't think any of us are ultimately in control. It is the whole concept of the first of the 12 steps," he notes. "We are powerless."